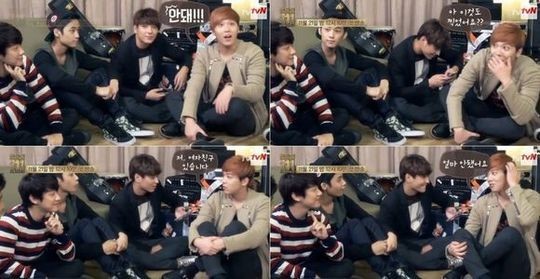 Group FT Island Lee Hong-gi confessed he has a girl friend. The authenticity of statement is raising curiosity.
The tvN real drama 'Chungdam-dong 111' posted a preview of FT Island members chatting via their official YouTube channel. Lee Hong-gi confessed in this video, that he has a girlfriend and did not date for long.
When the production crew saiys "Lets go from saying you have a girlfriend part." he is taken aback and says, "Did you film this as well. No." as if he did not intended to confess about his relationship.
Meanwhile, Lee Hong-gi will be featuring his honest entertaining life through 'Chungdam-dong 111'. The drama will be featuring FT Island, CNBLUE, Song Eun-yi, Park Kwang-hyun, Lee Dong-gun, Juniel, AOA and so on including the agency artists and managers, secretaries, and CEO's realistic daily life.
Credit: plokm02@osen.co.kr
Via: Naver
Re-post: hongstarpat@ftislandphilippines