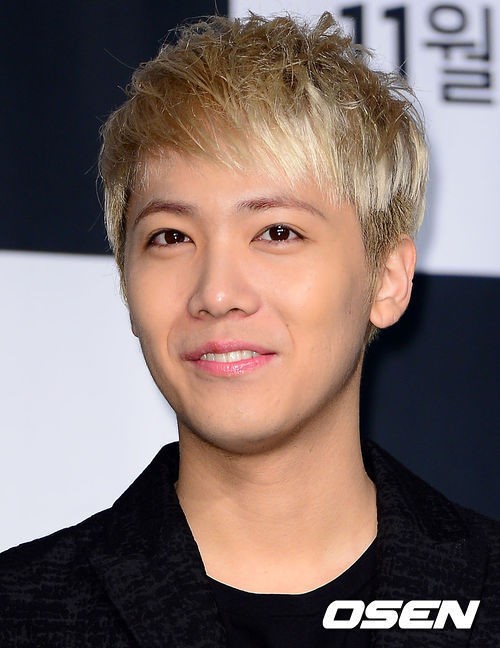 Band FT Island Lee Hong-ki confessed about his real drama 'Chungdam-dong 111' that "I first thought why should I do this drama."
On 18th 8:30AM, Lee Hong-ki appeared in the tvN drama 'Chungdam-dong 111' press conference at Chung-dam CGV M Cube Sinsa, Kangnam-gu Seoul and confessed, "Honestly, at first I didn't know why I had to do this drama. What is this program for. Why is FNC doing this."
He added "I didn't understand why I should pour in my busy time in this drama when I have to make music. As I saw the project proposal, I knew this was going to be like a drama. I was sure this is going to fail when I heard that every employees will be appearing. Although there is a script like a drama, we will be fighting against each other and show natural selves."
He ended, "As we were filming we were able to solve our misunderstandings and had earned more from this opportnity."
FNC's CEO Han Seung-ho said this day, "I am glad to be in part of this good opportunity. It is meaningful in that we can engage with the public. Please look forward,"
tvN director of the headquarters said about the real drama, "Overall it is a drama. But the dialogue and the casting is real. I wanted to show the daily lives of the show business and celebrities' lives. Although similar form reality already exists, drama shooting method or the episodes are distinguished."
'Chungdam-dong 111' will feature Korean agency FNC entertainment's real drama. 'Chungdam-dong 111' is FNC Entertainment's real address and FNC families like FT Island, CNBLUE, Song Eun-yi, Lee Dong-gun, Park Kwang-hyun, Juniel, AOA and trainees, CEO, managers, executives of each department and so on will be appearing. The first episode will be aired 21th 12:10AM.
Credit: osen.co.kr
Via: naver
Re-post: hongstarpat@ftislandphilippines