FTIsland (Choi Jong-hoon, Lee Hong-ki, Lee Jae-jin, Choi Min-hwan, Song Seung-hyun) is to release 'THANKS TO', an album to celebrate their sixth anniversary of their debut consisting of their self-composed songs, and come back with 'Memory', the title track composed by Lee Hong-ki, in Korea. They visited Turkey on the schedule of four days and three nights. The drummer Choi Min-hwan tells you the story through photographs on their trip to Turkey they visited for the recording of a TV music show.
FTIsland, who is scheduled to have a solo concert to celebrate the sixth anniversary of their debut in Korea on September 28 and 29 after releasing their album on September 23, took time to visit Turkey out of their busy schedules. Shall we take a look at the precious memories from their trip to Turkey?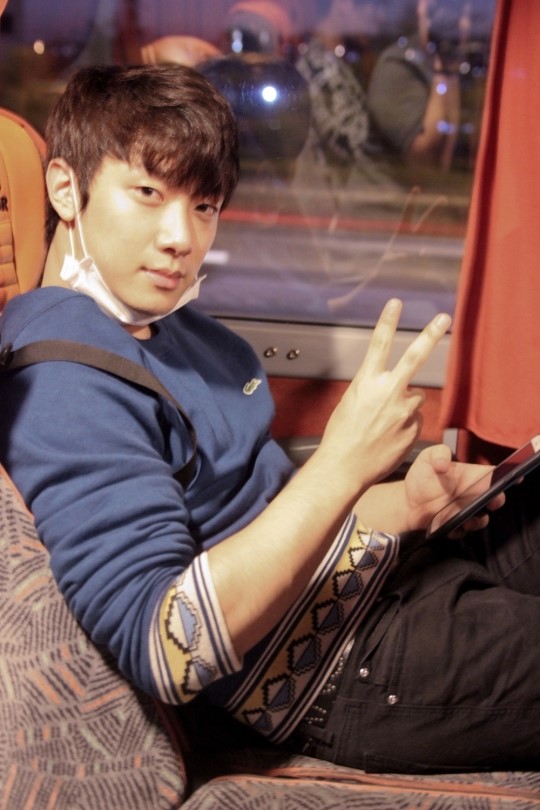 Hello. This is the drummer Choi Min-hwan from FTIsland. We have just arrived at Istanbul, Turkey. All members are excited at the first visit to Turkey. I recorded our trip to Turkey in pictures. Why don't you take a look at them with me?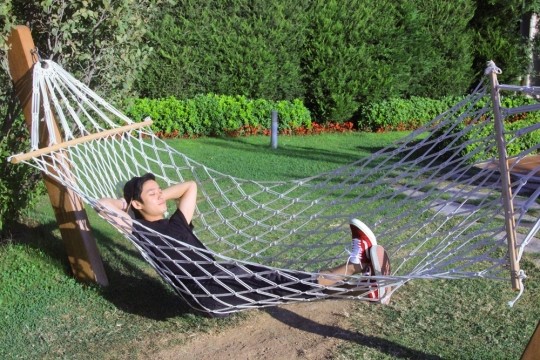 I took a picture of Jae-jin having a peaceful time for himself. It was such a lovely day that Jae-jin enjoyed the sunlight in the hammock at the grass field. It feels like the green nature makes us healed automatically. He is taking a rest, absorbing the nature's energy to the fullest.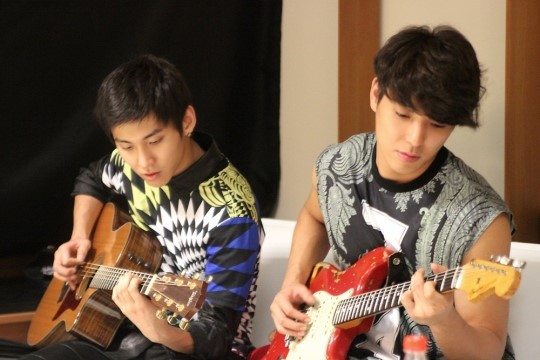 Jong-hoon and Seung-hyun are engrossed in guitar practicing at a waiting room. The sound of instruments never stops even at a waiting room.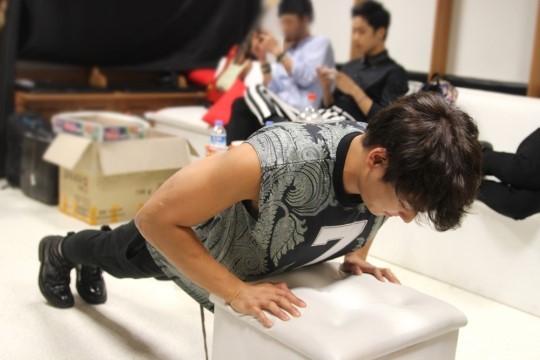 Jong-hoon, who played the guitar, starts to do push-ups. The secret behind the hot body of Jong-hoon? It is his incessant self-management. I respect him.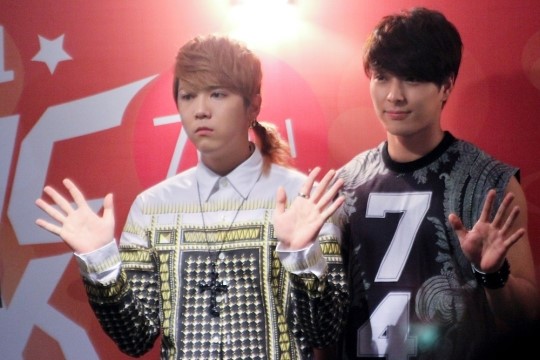 We are standing in front of a photo wall in Turkey. I took pictures of Hong-ki and Jong-hoon first.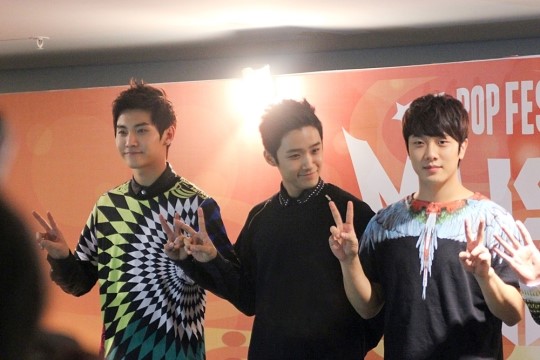 Jae-jin, Seung-hyun, and I are standing in front of the photo wall. All of us are showing a V finger sign.
What are all the members looking at? Jong-hoon, Hong-ki, Jae-jin, Seung-hyun, and I are staring at something. The reason is because… there was an electronic signboard over there.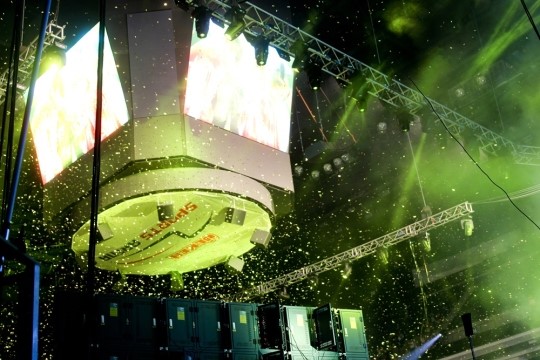 This is the electronic signboard at the ceiling that caught the eyes of the members.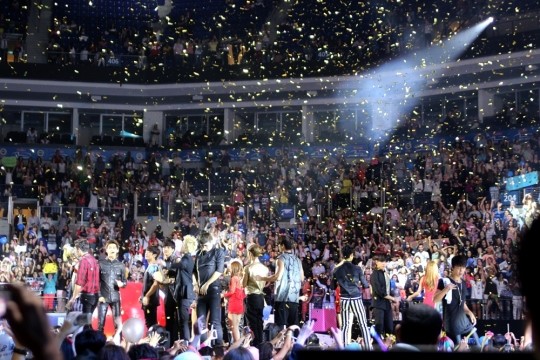 We performed on this stage. The K-POP craze was amazing in Turkey as well. We became really excited to see many fans enjoy and love our music! Can you see me and Seung-hyun on stage with many singers? I can see the backs of Jong-hoon and Jae-jin! Where is Hong-ki?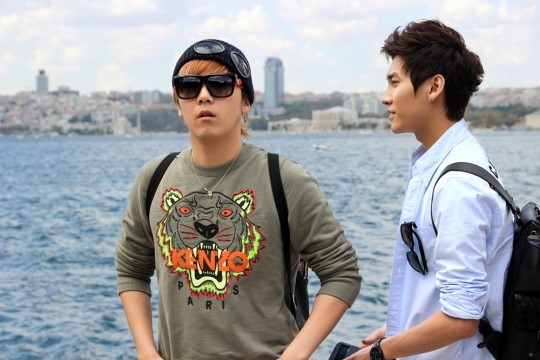 We went out to sea after finishing the recording to feel Turkey! Istanbul is located between Asia and Europe and the Bosporus Strait is diving the two continents. So people can come and go between Asia and Europe by boat. We got on a boat in the Asia area and got off in the Europe area. I took pictures of Hong-ki and Seung-hyun enjoying sightseeing in Turkey.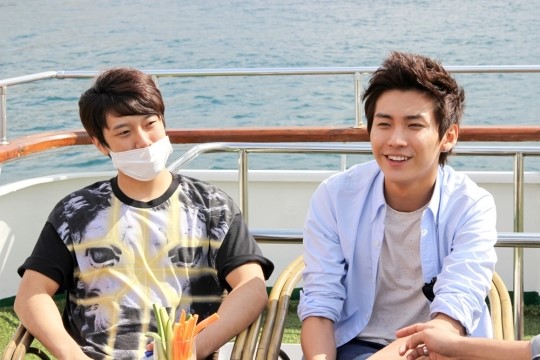 On the boat are Seung-hyun and I. Can you see the carrot and cucumber in front of me? Aren't we in Korea?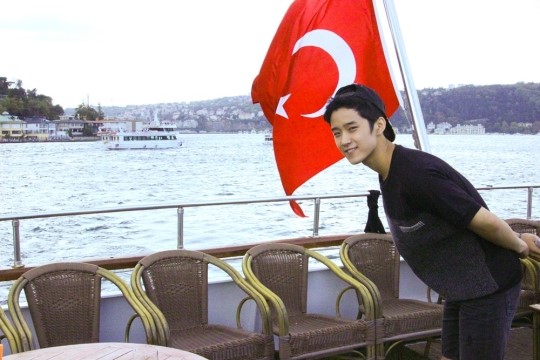 I took a picture of the Turkish flag to prove my visit to Turkey. I took a picture of Jae-jin with a cute pose.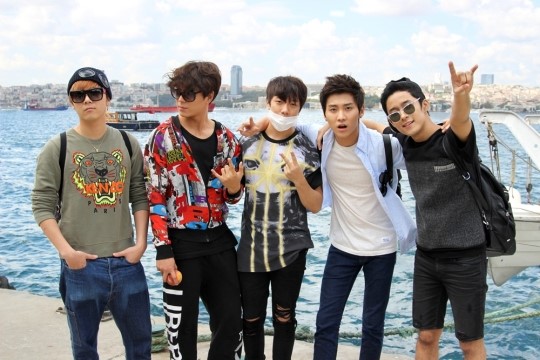 What should not be missed out during sightseeing is a group photo. That is why we took it. We came to Turkey! We are coming back to Korea soon. See you there!
Written and photographed by FNC Entertainment
Via: m.star.naver.com
Re-post: hongstarpat@ftislandphilippines