[NEWS] 130507 FT Island's Lee Hong Gi Rates His Acting 5 out of 10
With his first movie premiere slowly approaching, FT Island's Lee Hong Gi rated his own acting at the movie's production briefing session.
On May 7, Lee Hong Gi and the cast and staff of Passionate Goodbye attended the movie production briefing session at the Lotte Cinema located near Konkuk University.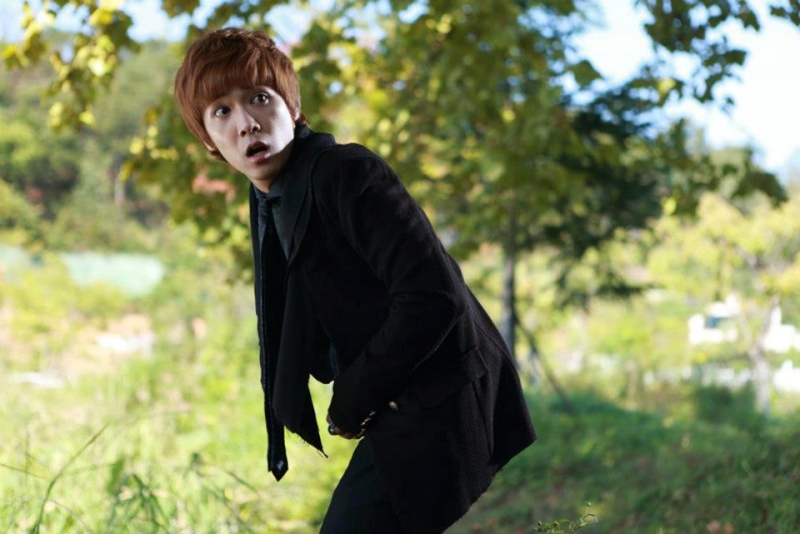 Acting as the trouble-making idol singer, Choong Yi, Lee Hong Gi gave his acting a five out of ten points.
When asked why he gave himself such a low score, Lee Hong Gi replied, "Although I discussed and worked things out with the director a lot, I personally felt that after I finished filming the movie that there were some scenes that could have come out better, so I was a bit upset."
He shared that the movie filming atmosphere was so great that he became a bit too excited. "I think I was lacking a little bit of focus, so that was a bit upsetting."
Co-star, Shim Yi Young, however, had other opinions.
"Lee Hong Gi can get very distracted. When we're resting, he'll either chat continuously or play games. But when filming begins, he becomes completely focused, like nothing happened, and that was very moving."
Passionate Goodbye will premiere on May 30.
Photo Credit: Niners Entertainment
Source: enewsworld
Re-post: joyreignz@ftislandphilippines